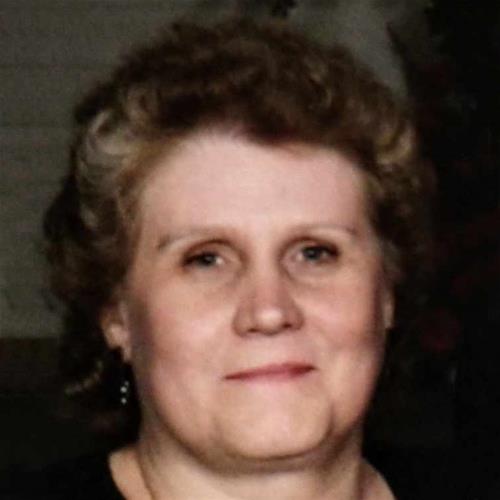 The memorial service for Ann Harris is Saturday, Jan. 23 at 10:30am at Cedar Hills Community Church.
A visitation will be held prior to the service 9:30-10:15am. Please keep the Harris family in your prayers as they continue to grieve the passing of Ann Harris.  Ann was the sister of Mark Espe and Mary Landhuis.
OBITUARY
Ann Marie (Espe) Harris, 63, of Cedar Rapids, IA died from complications of COVID-19 pneumonia on Wednesday, December 9, 2020 at St. Luke's Hospital, Cedar Rapids. Ann's daughter, Sarah, and sister, Mary, were able to be with Ann as she passed peacefully and comfortably. Cedar Memorial Park Funeral Home is in charge of the arrangements.
Ann was born November 14, 1957, the oldest daughter of Arnold and Irene (Kruse) Espe. She graduated from Cedar Rapids Kennedy High School ('76) and went on to complete her bachelors of arts degree in Sociology at the University of Northern Iowa ('80). Later, Ann continued her studies and completed a bachelor's of arts degree in Social Work at Mt. Mercy University ('06). During her 35 year career in social services, Ann worked with disabled adults as a direct care provider and case manager.
Ann had a deep passion for and knowledge of living history interpretation, historical costumes, and preserving Iowa's history. Ann was especially proud of her 22 years of volunteer work at Ushers Ferry Historic Village which included developing programs like the Prairie Girl Primer and the Oak Hill Cemetery Tour.
Ann's parents instilled in her a strong sense of civic duty and pride in service to others. She served as a candy striper as a young adult, her uniform is now proudly on display at St. Luke's hospital, and found many ways to engage in the community throughout her life as a volunteer, blood donor, and as a member of her local chapter of P.E.O.
Ann's personal faith in God was an important part of her life from her childhood spent at First Baptist (Marion, Iowa) to her time in the faith community at Cedar Hills Community Church. Ann left to her grandchildren a last note that encouraged them to "Look for where God leads your heart and He will never let you down. Make a difference for Good".
Survivors include her two children; Sarah (Josh) Wilson and Kyle (Taira) Harris; three grandchildren; Calvin Wilson, Kester Wilson, and Tamsyn Harris; a brother, Mark (Cindy) Espe; a sister, Mary (Kent) Landhuis, a niece Casey (Nathan) Cooper and nephew Ryan Espe; and extended family. She was preceded in death by her parents; Arnold and Irene (Kruse) Espe.
Services for Ann will be held on Saturday, January 23rd, at Cedar Hills Community Church in Cedar Rapids at 10:30.  There will also be a live feed on the Facebook page of Cedar Hills Community Church.  Prior to the service there will be a visitation from 9:30 -10:15. A private burial will occur at a later date.
The family wishes to extend a special thank you to the staff of Unity Point St. Luke's Hospital MICU and their tireless efforts every day to care for Ann. You gave us an invaluable gift of comfort and peace.
Memorials may be directed to Brucemore the Association for Living History, Farm, and Agricultural Museums (ALHFAM), and the Mississippi Valley Regional Blood Center.