This event has been cancelled.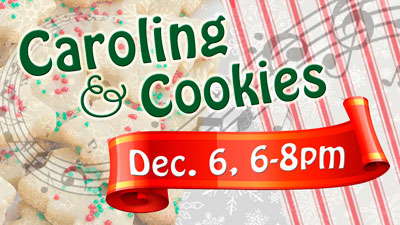 Caroling and Cookies – December
6
Create memories with your family by going caroling with friends. Kid-friendly Christmas songs will be used as each group makes 3 stops to sing to families that sign up in advance.
Sing with your own small group or join one of our groups.  Sign up for groups here.
When and Where?
We sing on December 6th, 2020 from 6-8pm.  Groups will be assigned homes to visit and then meet up at the church for cookies after the caroling.
Cookies Needed
Working on a new Christmas Cookie recipe? Need to stay home but love to bake?
We are looking for some cookies to serve after we go caroling. You can drop off the cookies to the church any time before the event. Just make sure to label them.
Want us to sing at your home?
Interested in having carol singers stop by your home? Sign up here.