Note from Pastor Kent
Many times in the past few weeks I have felt weary. I miss my old routines, I'm tired of all the changes, I want to meet up with people, I'd like to stop thinking about COVID19. I've said many times, "I'm taking it one day at a time." and I'm tired of that. It is exhausting. COVID time feels like dog time. One week equals seven.
Two things helped me this week. First, a passage of scripture. Isaiah 40:28-31
Do you not know?
    Have you not heard?
The Lord is the everlasting God,
    the Creator of the ends of the earth.
He will not grow tired or weary,
    and his understanding no one can fathom.
He gives strength to the weary
    and increases the power of the weak.
Even youths grow tired and weary,
    and young men stumble and fall;
but those who hope in the Lord
    will renew their strength.
They will soar on wings like eagles;
    they will run and not grow weary,
    they will walk and not be faint.
Second, a passage from J.R.R. Tolkien's The Fellowship of the Ring.
"I wish it need not happened in my time." said Frodo.
"So do I," said Gandolf, "and so do all who live to see such times. But that is not for them to decide. All we have to decide is what to do with the time that is given us."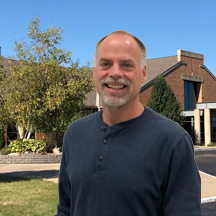 The Lord be with you,
Pastor Kent