We have been incredibly blessed to be able to serve those who have come to worship at Cedar Hills throughout the years, and so thankful that the Lord has given us this time together and we will not soon forget a minute of it.
However bittersweet, the Lord has a different direction for us and a new calling to pursue to bring glory to His Kingdom. In obedience to our Lord, Alisse and I will be taking the plunge into the adventures of church planting.
With immense grace, we have been given a wonderful partnership with an experienced church planting couple who are currently leading a plant in the Newbo area for the PCA (Presbyterian Church in America). I've already begun to check some of the initial boxes of the ordination process and hopefully in the next few months will be traveling to partake in the PCA's national church planting assessment.
Once placed into a formal PCA partnership with our church planting friends, our efforts will be two-fold, to learn and grow under their guidance and also to begin setting the foundation for our own church plant that we expect to be planting up in the Marion area.
We know that we can't do this alone, but in partnerships. And we'd love for you to be able to partner with us in a couple of different ways:
1) Pray for us.
2) Interested in participating in a plant in Newbo or Marion?  Let us know.
3) Support us financially either by check or digital donation to our Paypal at www.paypal.me/kyletfrench  (once we are officially received by the PCA, then donations will be tax-deductible).
Once again, thank you for allowing us to be a part of your spiritual journey!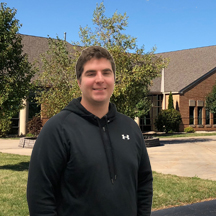 Kyle French
Director of Family & Children Ministry