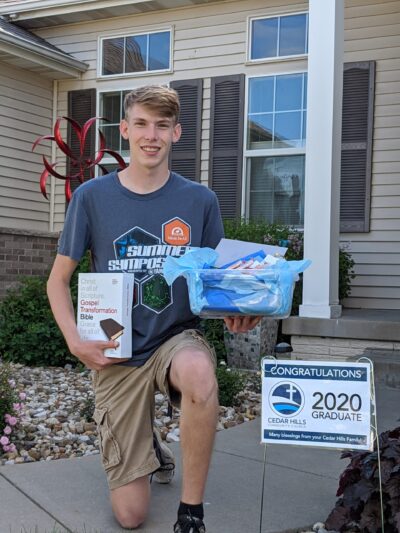 Our graduates received a surprise delivery last week – a yard sign, goodie basket and new Bibles.
We are so proud of all their accomplishments and praise God for the work He is doing in them and through them.
Thank you to Zac Goodall for submitting a picture of his surprise delivery!
May God richly bless all our graduates in the next leg of their journeys.