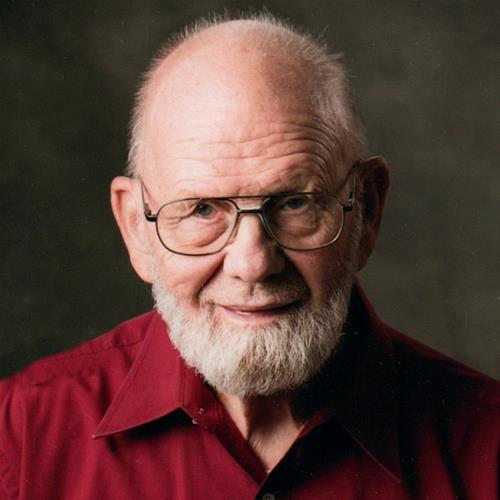 We are sad to announce the passing of Gwyn Aarhus, a faithful member of Cedar Hills Community Church. Please keep his wife Harriet and the Aarhus and Dunham families in your prayers.
Visitation is Sunday at Cedar Memorial Park Funeral Home 2-5pm.  The funeral will be Monday, Dec. 23 at 11am at the church followed by a luncheon.
Obituary from CedarMemorial.com
Gwyneth K. Aarhus, 82 of Cedar Rapids died Thursday December 19, 2019 at St. Luke's Hospital.  Funeral services will be held on Monday at 11:00 AM at the Cedar Hills Community Church. Rev Kent Landhuis will officiate. Entombment in Cedar Memorial Park Cemetery. There will be a visitation on Sunday at the Cedar Memorial Park Funeral Home from 2 to 5 PM.
Survivors include his wife Harriet, a daughter Kylene (Chad) Dunham of Hiawatha; two sons Todd of Ankeny and Ryan of Robins; two brothers DuWayne (Laura) of Walker and Collin (Barbara) of Center Point. He is also survived by a granddaughter Ashleigh Dunham of Hiawatha and many nieces and nephews. He was preceded in death by his parents.
Gwyneth was born on April 21, 1937 in Iowa City the son of Bernard and Gladys (Narveson) Aarhus. He married Harriet A. Doty on August 13, 1961 in Cedar Rapids.
Gwyneth was an electrician at Link Belt Speeder, later at FMC and most recently at Cedar Rapids Inc. retiring in 2001 after many years of service.
He was a faithful member of the Cedar Hills Community Church, a lifetime member of the NRA, and proudly served in the Marines. He enjoyed hunting, target practice with his kids, and doing yard work. Gwyneth and Harriet traveled and visited all 50 states. He also enjoyed motorcycles, drag racing, car shows, and especially the time spent with his many friends and beloved family. He will forever be remembered as a wonderful and caring husband, father, grandfather, brother and friend whose memory will be cherished by all who knew and loved him.
In lieu of flowers memorial donations may be given to the Cedar Hills Community Church. If giving online, choose "Memorial Gift" from the 'fund' menu.