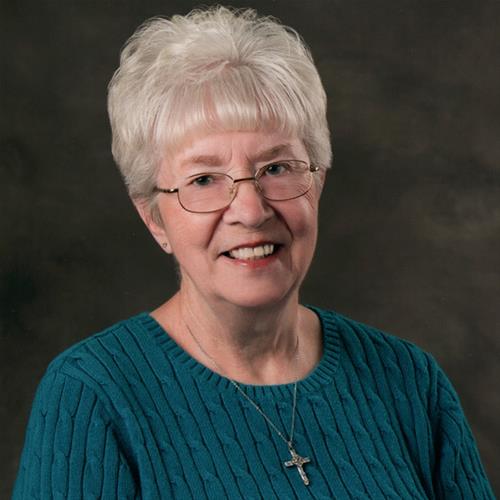 We are sad at the passing of our sister in Christ, Selma Williams.  Visitation is Monday evening at Cedar Memorial, with the funeral at 10:30am Tuesday morning, Sept. 17 at Cedar Hills Community Church.  Please continue to pray for Selma's family and friends as they grieve her loss, but also celebrate her new place with our Lord and Savior!
Memorial
Selma Phillips-Williams, 75, of Cedar Rapids, joined the angels on September 11, 2019. Visitation will be from 4:00 p.m. to 7:00 p.m. on Monday, September 16 at the Cedar Memorial Park Funeral Home. A Celebration of Life will be held at 10:30 a.m. on Tuesday, September 17 at the Cedar Hills Community Church.
She is survived by her seven children Renee (Michael) Miceli, Shawn (Jill) Phillips, Joel (Jenni) Phillips, Patrick (Karen) Phillips, Mark (Margaret Wong) Phillips, Robyn (Chuck) Luensman, and Amy (Chris) Schmidt; 23 grandchildren and 10 great grandchildren. She was preceded in death by her husband, Joe Williams.
Selma was born on October 11, 1943 in Duluth, Minnesota and moved to Cedar Rapids in 1961. Selma loved to quilt, crochet, read books, write poetry and play cards. Above all she loved spending time with her family. She was a spiritual woman and could find God in everything she saw. She has a deep relationship with Jesus, trusting Him for strength through many trials. Knowing that even with all of our imperfections as humans we are still loved by Him. She has passed down a legacy of faith to her family. She was resilient, strong and caring. She always had a smile and conversation for strangers and had the ability to make everyone she touched feel special. Selma loved her family dearly and her family will miss her immensely. Selma was looking forward for her reunion with her husband Joe and the many family and friends that have gone before her.
In lieu of flowers please make a donation to Unity Point Hospice.
And, we leave you with a prayer from Selma:
Lord, this is one of those times when
I just need to climb up on your lap.
Father/Mother God,
I just need you to hold me for a while.
I just need for your arms to circle about me
And to rock me. Just for a while…
And then I'll be able to slip down and face the day again.
I'll be able to go forth into what I cannot see ahead.
Because I have touched your love,
I will be strengthened with courage, and trust.
Because you have touched me
As gently as a breath breathing life once again.