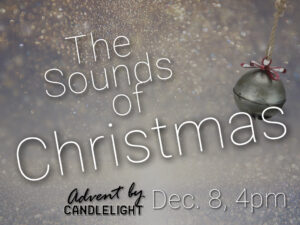 Advent By Candlelight is a treasured women's event at Cedar Hills that revolves around elaborately decorated tables, candles, dessert and a short program to set hearts and minds on Christ before the rush of the holiday season.    Each table has a host who plans out the decorations and dessert and then cares for her table during the event.
It is a visually stunning event, and spiritually moving! Women of all ages are encouraged to attend.  This event is free, but you do need to pre-register to ensure a spot at a table.
The final day to register for the 2019 event is Sunday, November 24.  Visit the Advent By Candlelight table in the Gathering Space.  This year's theme is "The Sounds of Christmas" and will be Sunday, Dec. 8 at 4pm.  Attendees are encouraged to arrive starting at 3:30pm to visit each table and enjoy the decorations.