Have you ever had a season where the Christian journey is fascinating and awe-filled? When God seems to step-in in the biggest way possible and intervene at just the right moment with an awesome answer to prayer, a miracle, a deep revelation of something in His Word, or the advice from a friend at just the right time that somehow just 'clicked' in your brain?
Have you ever had a God sighting? A moment where something supernatural took place and you are not even sure how to describe it? And you're not even sure you want to share it because you think those around you might think you're crazy or not truly understand what just happened to you?
Have you ever had a season where the Christian life seemed kind of hum-drum? Where you go about your regular routine but there are no significant God sightings, no huge moments of revelation, nothing new that strikes you in the Word? When prayer seems dull, and God's voice seems silent or a little too quiet? And life just seemed to drag on and on and on without anything happening?
Have you ever wanted and needed so desperately to hear from God and for Him to intervene and yet He seems silent? And you wonder to yourself, "Maybe this time He won't answer even though He's answered so many times before?" When life seems hopeless, but you cry out for help anyway? And you cannot find a way out, but you hold a glimmer of hope that maybe God has a way out? But he's not moving when you NEED Him to move?
Have you ever just been content with your Christian life. You have no expectations of God doing anything miraculous, but you enjoy His Word and prayer, and fellowship with other Christians, but have zero expectations that there could or should be something more than this?
Just curious. Where are you today?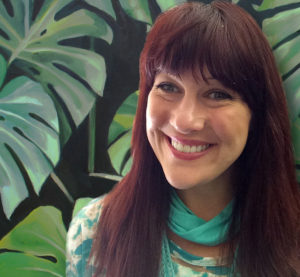 Leah Carolan
Director of Worship & Media