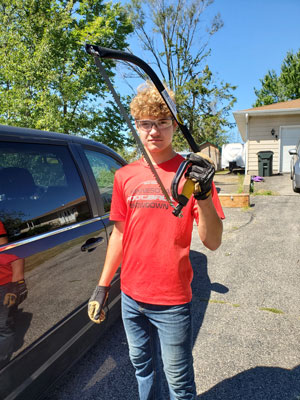 The work continues on the storm clean-up.  A number of groups have been coming and going from the church since last Monday's storm.
Steve Poole has coordinated multiple groups this last week, addressing over twenty trees on the Oberembt property, cutting up and hauling away brush, clearing walkways.  And the work didn't stop at just our church members. Many times the groups also addressed the neighbors to the properties they were visiting.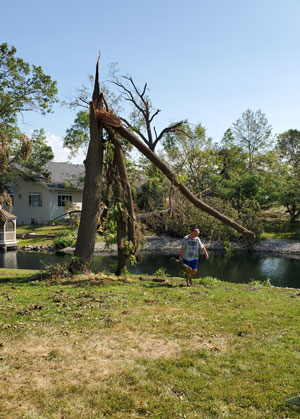 In one instance, the neighbor was a single lady who living alone.  Her driveway had been cleared just enough to get her car out, but Steve's group addressed the other 3-4 trees that had fallen across the sidewalk and street. "She was very grateful because she didn't know where she could turn for help."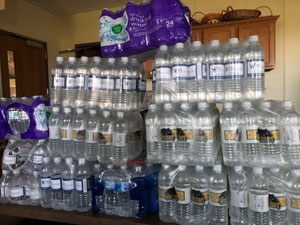 Former staff member Jeremy Van Genderen brought a crew Monday morning from Trinity Reformed Church in Allison, Iowa to assist in the clean-up.  Their church sent cases of water, handmade sandwiches, chips and cookies for us to distribute as needed.  We were able to bless the apartment buildings on the SW side of Cedar Rapids that took a major hit from the storm with these offerings of food and water.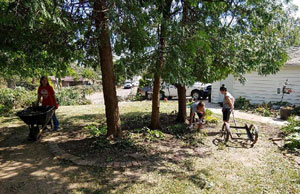 We have a need to walk the grounds and continue to pick up debris around the church.  We're planning a quick pizza lunch around 12:05 after the second service this Sunday, August 23. We will then walk the property to finish the cleanup of debris.  Come and help — bring gloves, sunscreen, work shoes/boots.