As I write this I've been on staff for 6 months. We have a few new missional communities and are spending a great deal of time on the foundation for communication, before we get to more obvious steps like altering our website. There is something more pressing I want to tell you about.
My primary focus has been on relationships with my colleagues. Please allow me to share some tidbits with you. I've never met someone who has such ability to use both sides of their brain as Leah does. She is gifted at moving from the artistic right side to the logical left and we all benefit from this, every day.
Jennifer upholds the welcoming reputation for our entire church with how she responds to the constant needs of our church family and those not yet in our church body. Her methodical habits keep us all on track.
Kyle is adept at using his eye for design in creations for visual appeal both in print and digitally. His creations are often sought out by other leaders.
I had the privilege of living with the Poole family and have quickly become familiar with Steve. I can say
that he and Cathy are wired for drawing in youth with their hospitality and wisdom. Any teen would be blessed by a friendship with the Pooles.
Alan has a gift of having Biblical words of wisdom at the ready. Many a time, I've seen Alan turn a difficult situation into loving encouragement in a few short sentences. Most people I talk to point to Alan and Jan's ministry as being central to their feeling of being drawn to the church.
Kent is the best leader I've ever worked with. The new staff get to be the beneficiary of years of Kent growing in leadership ability. He is not doing this job for the status or esteem. Kent is clearly in this role
because of his love for God's people. Kent offers insight and encouragement at just the right times, so that we can all carry out our vision for our ministries with autonomy and hope.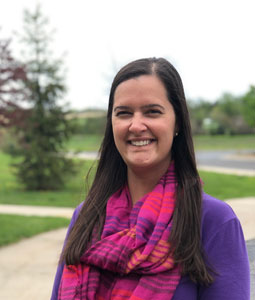 Lindsey Ungs
Connection & Communication Architect