Over the next few weeks, you will hear more about our "Grow the Good" Campaign. By funding critical
facility upgrades and significant mortgage reduction, the campaign will position Cedar Hills to reach even
more people with the good news of Jesus Christ than ever before.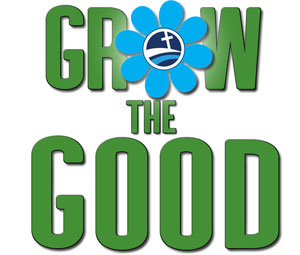 We are blessed to have such a flexible and reliable facility. Though it's still in great condition, with nearly 15 years of heavy use, it's time to prepare for some major upkeep work with a three-year capital stewardship campaign. In the immediate term, our audio/video system in the worship space is in desperate need of replacement. The system has lasted long past its expected life and is currently maintained using used parts we find on the Internet!
When you enter the Gathering Space, hallways, and classrooms, I'm sure you've noticed how worn and stained the carpet is and how banged up some of our walls have gotten over the years. Plans are underway to update these rooms and prepare them for another 15 years of service.We also want to plan for future needs, which include roof replacement and new heating/cooling systems. We'll also raise funds to reduce our remaining building mortgage and cover the city tax assessment for the street and sidewalk updates in our neighborhood.
For more information, visit the official Capital Campaign table in the Gathering Space on a Sunday morning.