"In a city of less than 130,000, such low rates of reading and believing the Bible perplex many observers. It defies the expected connection between religiosity and middle-class values. Cedar Rapids is known as a good place to live and grow up, as evidenced by two national accolades it earned in 2016: the best place to raise children, and one of the best affordable cities… Cedar Rapids looks more like a post-Christian coastal city than the outdated stereotype of Middle America. It has a high percentage of religious "nones"; nearly half (47%) of the adults in Linn County…identified as such in 2010. That's comparable to Manhattan's New York County (56% nones), Los Angeles County (47% nones), and Chicago's Cook County (40% nones)." from "The Curious Case of Cedar Rapids" at www.thegospelcoalition.org
Are you ready to change this? To saturate our city and the corridor with the good news of Jesus until every man, women and child is digging into their Bibles on a daily basis, loving the Word, believing the Word, and choosing to follow Jesus? I believe it is possible and it will start with us. This Fall we are choosing to invest time and love into
those places we already are: work, schools, clubs, programs – until the Gospel of Jesus is known.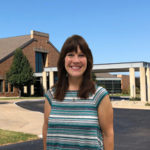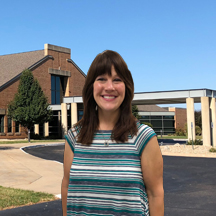 ~ Leah
Director of Worship & Media