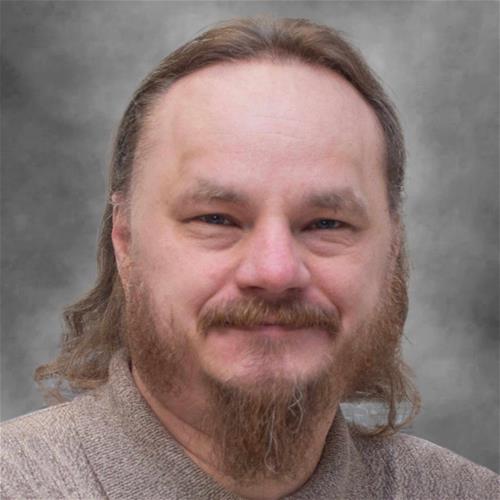 Please continue to pray for Glenda Brislawn and family as they grieve the passing of her son Brock.
VISITATION & FUNERAL
Sat, Sept. 9 – 10am Visitation
Sat. Sept. 9 – 11am Funeral
A luncheon will follow the funeral service.
DIRECTIONS
Cedar Hills is located at the corner of E Avenue and Stoney Point Rd, right next door to Cherry Hill Pool & Park on the west side of Cedar Rapids.  6455 E Ave NW, Cedar Rapids, IA 52405
OBITUARY
Brock Che Neff, 43, of North Liberty, Iowa passed away unexpectedly on Thursday, August 31, 2023, at his home.  A celebration of life will be held at 11:00 AM on Saturday, September 9, 2023, at Cedar Hills Community Church: 6455 E Ave NW, Cedar Rapids, Iowa 52405.  A visitation will be held one hour prior to service, beginning at 10:00 AM, at the church.
Brock was born November 9, 1979, to David and Glenda (Fedders) Neff in Denver, Colorado. Brock achieved his first-degree black belt when he was in middle school.  He graduated, with honors, from Washington High School in 1999. Brock was inducted in the National Honor Society, while in high school and as a freshman at UNI.  During college he worked at the Rod Library.  Brock graduated from UNI with a bachelor's degree in philosophy in 2003.  He married Traci Levesque later in 2003 in Cedar Rapids.  They made their home in North Liberty, and had their daughter, Zoe Neff in 2009.
Brock's library work experience continued at the Cedar Rapids Public Library part-time for seven years, and at the University of Iowa Law Library for the last 15 years.  Brock loved learning and was a lifelong scholar.  He was creative in painting and drawing.  Brock even had one of his paintings entered in a judged art show at UNI.  He also enjoyed playing video games, fantasy games, kayaking, paddle boarding and walks in local parks with his daughter and friends.
Brock is survived by his daughter, Zoe Neff and her mother, Traci Neff, both of Tiffin, IA; his mother, Glenda Brislawn, and a sister, Alicia Brislawn (fiancé Dwaune Weimer) all of Cedar Rapids, IA; aunt, Sherry Jabaay; uncles, Ken Fedders, and Rich (Mary) Fedders; step-mother, Janis Bowden; step-siblings, Heidi (Tony) Shaw, Brian (Angel) Brislawn, Shannon Brislawn, Jessica Kimple, and Jonathan Kimple; special friends, Dana Bailey, and Angela Geno-Stumme; and many loving cousins, extended family members and friends.
Brock was preceded in death by his grandparents, father, David Neff; stepfather, Scott Brislawn; uncle, Norman Fedders; and aunt, Crystal Fedders.
In honor of Brock, please direct memorials to Glenda Brislawn c/o Cedar Hills Community Church: 6455 E Ave NW, Cedar Rapids, Iowa 52405.