Forgiveness Through Jesus' Work
In high school I spent many hours late into the night with my good friends Drew and David. We had fun getting into and escaping trouble together. Sometimes Drew drove the getaway car, other times I did. David hardly ever drove. Because we spent so much time together, my parents considered them brothers of mine.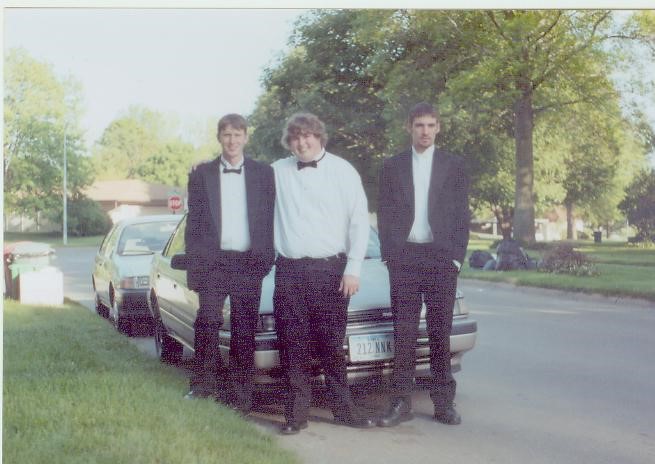 In college it continued and we started venturing into the world. I met Lindsey and Drew seemed happy for me but I know he was wanting to find his special lady, too. When I asked Lindsey to marry me, she tasked me with finding six groomsmen! David accepted the best man role, but I didn't hear back from Drew. As the wedding drew near, he declined stating that he wouldn't be able to make it. It hurt, but we were wrapped up in plans and I had to find another friend to stand in.
Later in life he revealed to me he'd become addicted to heavy drug use and didn't want to pay for the tux. Now he was in a 12-step rehab program, confessing much worse offenses than this. The best part however was he had found Jesus! I was so glad to hear this and was happy to forgive him. At that point I had recently come back to my faith. If I hadn't known forgiveness through Jesus' work, I may have "forgiven" him out loud, but perhaps not truly "in my heart." He's since gotten married and we were able to attend and send him off to California a few years back.
Karl Ungs
Leader of Parenting Together

Did you enjoy this article? Did you laugh, cry or learn something new? Let Lindsey know.