Where Is the Battle?
We live in days of deep divides. Right and Left. Democrat, Republican. Conservative, Progressive. Pro-choice, Pro-life. Gun Control, Gun Rights. Enemies, Allies. Us, Them. We often talk about our divisions with "war" language. We are in a battle.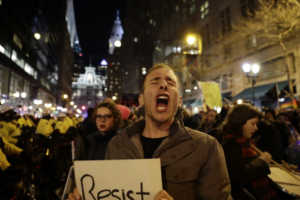 But where is the battle?
All of us who use social media are fed divisiveness by algorithms that stream battle cries. Or maybe I should say, scream battle cries. Basically, we get yelled at all day every day about our enemies. This is exhausting and counterproductive.
Yelling to create outrage has the same effect as repeatedly crying wolf. To stoke a response the yelling must intensify or we stop paying attention. Constantly yelling at tired people is not a great strategy. Yelling is a bad strategy for another reason – it creates greater division. The tone we take toward our enemies might determine our success in turning them into allies.
We are the kind of people who seek peace, reconciliation, and restoration. Our goal is not to deepen the divide but to build a bridge. Or course our actions alone do not guarantee the outcome – we rely on the Holy Spirit for that. We are simply called to love God and love our neighbor.
Holy Spirit reliance is key for another reason. The Bible tells us where the battle lies:  "For our battle is not against flesh and blood, but against the rulers, against the authorities, against the powers of this dark world, against the spiritual forces of evil in the heavenly realms" (Ephesians 6:12).
We engage in the battle to defeat the enemy of our soul and rescue our neighbors. We fight the battle to restore peace. We fight to make the world better for everyone!
I am thrilled to join you in this battle!
Kent Landhuis
Pastor of Teaching & Leadership
P.S. I recently read a very helpful essay by John Goerke entitled "How Should We Fight the Culture War?" His words challenged me: "Should we relish too much the false glory of finding what is wrong with the world, we may blind ourselves and our opponents  to what is actually right with it." To read his essay: click here.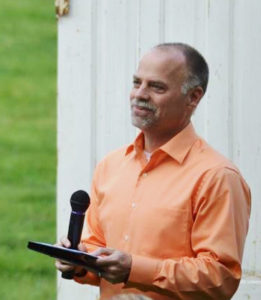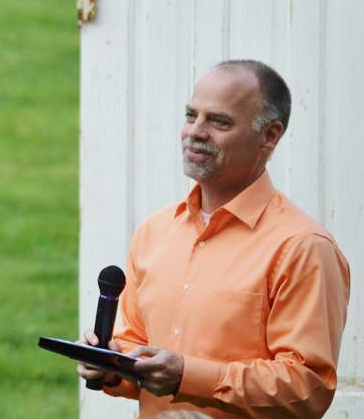 Did you enjoy this article? Did you laugh, cry or learn something new? Let Kent know.