Registration is now closed for this event.

Sunday, Dec. 5 at 4pm.  Doors will open at 3:30pm.
Join the women of Cedar Hills with a special "The Women of the Christmas Story" presentation at Advent By Candlelight.
Enjoy beautifully decorated Christmas tables, a special message with guest speaker Courtney Mesiner and music by the Lala Ladies.
Pre-registration is required.
Participants are asked to bring a donation to support Bridgehaven. Current needs: dish soap, laundry detergent, household cleaners, paper towels, hand soap, baby wash, shampoo, conditioner, deodorant and snack food items. (All items must be new and unopened.)
The highlight of Advent By Candlelight is the intricately decorated tables and details put in by each table hostess.  Doors open at 3:30pm so participants can come and explore the room and enjoy the decorations before the event begins.
Guest Speaker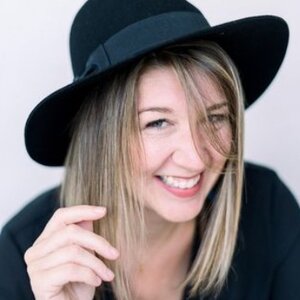 We welcome Courtney Misener as our special guest speaker this year.  Courtney is am a writer, speaker, and emotional health rebel. She is an advocate for emotional wellness and truth telling and tackles unhealthy emotional behaviors that give us a seat on the crazy train.  She self-describes herself as "a rockstar/pastor's wife and the head negotiator and biggest fan for their three very spunky boys."  Between football games, hip-hop dance recitals and work, she enjoys rapping, car karaoke, dancing  in grocery store aisles, and generally doing everything in her power to embarrass her kids.
(taken from www.courtneymisener.com)\
Special Music
Music will be provided by the Lala Ladies – a trio of ladies who regularly perform and provide music in the greater Cedar Rapids area, all with connections to Cedar Hills!  This trio formed about 3 years ago and began with a ministry to local nursing homes and care facilities.
Past year's table decorations